Technology
Warehouse Management System
ACS currently employees a warehouse management system designed by Logimax based on the reliable System I platform. Our WMS allows us to track all movement of product from receipt to shipment confirmation in real time. Our customer service representatives and warehouse operators leverage wireless scanning technology to ensure all moves are tracked, reducing the incidence of misplaced inventory and ensuring accurate and timely inventory counts. All warehouse actions are auditable.
---
ASHCOLD E-ACCESS (LOGIMAX WEB MODULE)
ACS currently offers the ability for our customers to access real time information regarding inventories, place orders, check the current status of orders, lot histories and run reports online through a personalized and secure portal 24 hours per day. Please inquire to establish your company's username and password to take advantage of this time saving feature.
---
Electronic Data Interchange (EDI)
EDI capability is used to transmit and update orders, confirm shipments, report inventory status and perform other electronic interchanges with our customers. When these services are requested, ACS computer programmers work directly with our customers to develop and tailor specific needs and program accordingly.
EDI Transaction sets supported:
846, 856, 940, 941, 943, 944. 945, 947
---
Additional Technology
ACS offers additional technology to meet our customer's demands and increase accountable in the cold chain.
DVR recording of inbound / outbound movements
ACS records and stores for two weeks all pallet movements across each of our dock doors. Pallet discrepancies are able to be resolved with certainty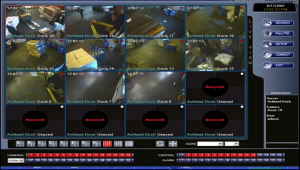 Refrigeration Control
ACS employs state of the art refrigeration controls to monitor temperature conditions and energy usage to maintain product integrity and keep operating costs lean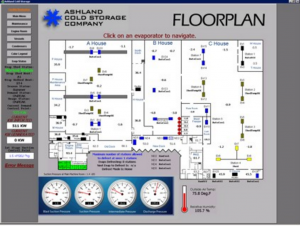 Custom Reporting
Leveraging Crystal Reports ACS is able to develop custom reports for our customers. Reports include inventory turns, carrier and customer truck turn times, and additional customized inventory reports